Makeup bags are a must have for while on the go or at home. Like many of you I also carry a small makeup bag with me at all times. I don't leave home without it. Here are 5 makeup bag essentials you would want to carry with you at all times; specially while on the go.
Like during those long days in conferences, or meetings, or running errands, or after-school kids activities. Something tells me you will want to freshen up your makeup when needed with just a few items, no matter where you are. But, who wants to carry all day with their entire makeup collection? No one, that's who.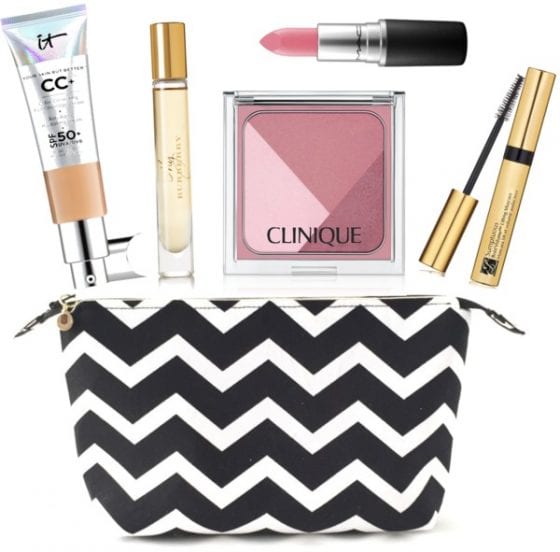 iT Cosmetics CC+ Cream / My Burberry Eau de Parfum Roll-On / Clinique Cheek Contouring Palette / MAC Pink Plaid Matte Lipstick / E.L. Sumptuous Bold Volume Lifting Mascara / Black & White Makeup Bag
Now it's your turn. Tell me, what do you carry in your makeup bag? I know you have one.