Inspiration usually comes in occasional spurts of the day and you may not have your laptop available to make a blog post or your tools to start creating your beautiful art.You may be in the grocery store, on the car line in your kids school or on the subway heading to your work or back home. How do you capture that light-bulb idea that will inspire your next project or better yet be the final piece to an existing project in hand?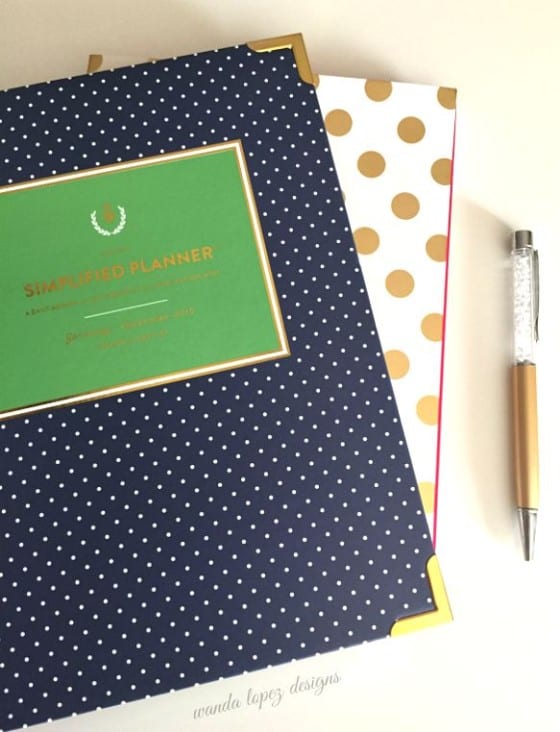 You need to be ready to seize these creative opportunities. Its super helpful to carry a small journal, agenda or use your smart phone as a tool to capture those ideas before they evaporate. I use my Simplified Planner from Emily Ley everyday all day long to write down ideas that pop in my mind on any given time. I also carry in my bag a Kate Spade, Gold Dots Spiral Notebook for jotting down more descriptive information or drafting a blog post while on the go.
Get your creative side on fire. How? Make daily observations. What's around you? Look for textures, colors, even sounds and smells can trigger your creative juices. Break from your usual creative habits. Try drawing more or writing more. Doodle without purpose or write without any particular order. Just as they pop in your mind. They'll guide you somewhere, trust me. Go out with your friends or family and start taking photographs from everything that catches your attention. One of my favorite is going into Pinterest and creating secret boards with images that inspires me and taking side notes so I won't forget.
Now that I have shared some of my tools and tips on how I capture my ideas and stay creative. Tell me what is your tip for capturing your ideas?